Japanese Cold Noodle Salad-- Hiyashi Chuka
Hiyashi Chuka chilled noodle salad is perfect for a hot humid day.
by Bob Kerstetter
Hiyashi Chuka—ひやしちゅうか, 冷し中華 and 冷やし中華 in Japanese—means chilled noodle salad. Literally it means chilled Chinese. It is perfect for a hot humid day.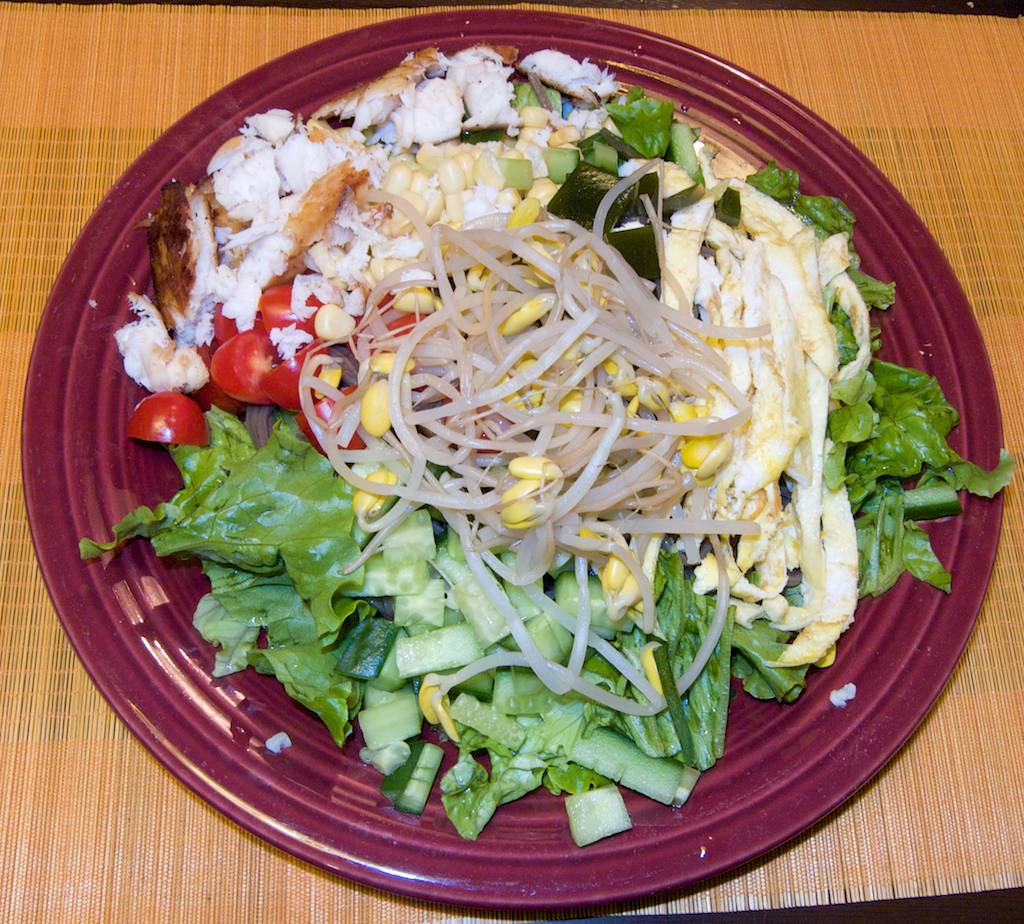 You can make Hiyashi Chuka with any type of noodle. We prefer, well, any Japanese noodle.
In summary, you boil the noodles, chill them in ice water, add a bunch of other things—plus some salad dressing you make—and eat it. 美味しいです! おいしいです! It's delicous!
As our basic recipe we use the Japanese Cold Noodle Salad at theKitchn.
We start with soba noodles, which you can barely see in the photo. We add grilled fish, lettuce, Persian cucumbers, sliced omelets, blanched bean spouts, green salad leaves, raw seaweed, corn and cherry tomatoes, plus some other things.
We make our dressing straight from the online recipe using soy sauce, rice vinegar, sesame oil, sugar, ginger juice and sesame seeds.
Ours certainly fails the beauty test when compared to that created by Emily Han at the kitchn, but it tastes great.