Renewed Heights Parks Serves As Neighborhood Magnet
Fortunately for this neighborhood, the long-neglected park has been reinvented.
by Nancy Kerstetter
On a hot summer morning, my neighborhood park acts as a magnet drawing walkers, joggers, cyclists, dog-walkers and elementary age children attending a city-sponsored stay & play program. The transient visitors attempt to avoid the heat by getting out early. The kids have to stay all day but the adjacent aquatic park opening at noon will help alleviate their warmth later today. Often moms with active preschoolers in tow are populating the playground at this time, but they must be home enjoying a leisurely breakfast this morning.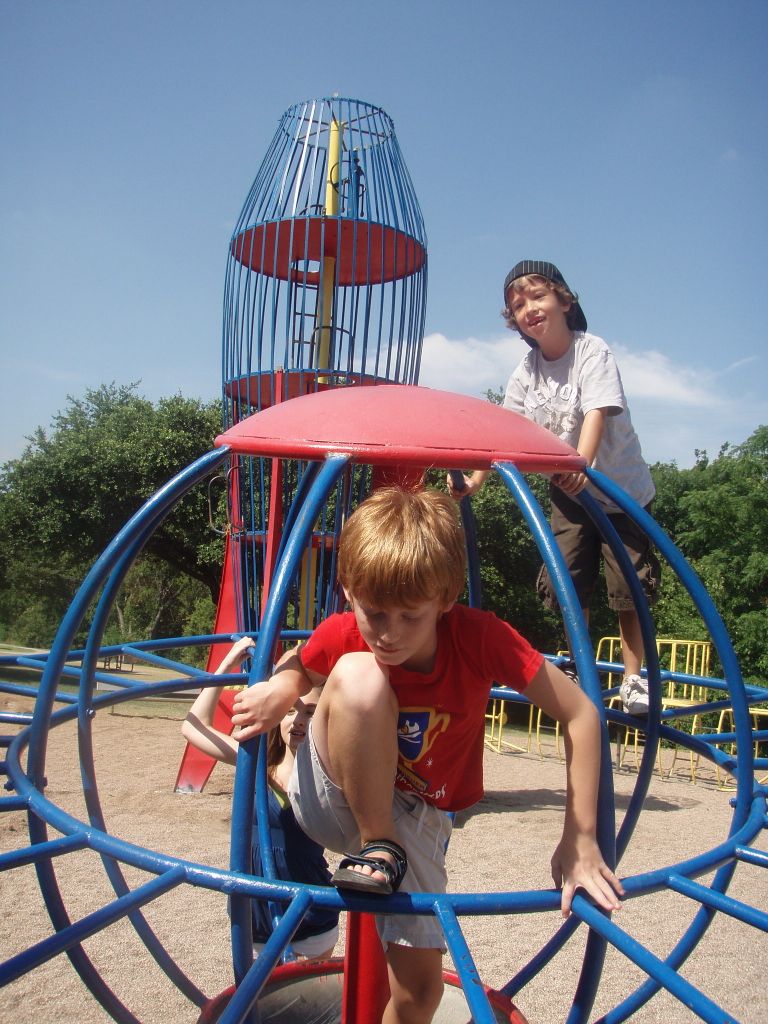 1950s-era space theme playground equipment was removed in 2008.
Fortunately for this neighborhood, the long-neglected park has been reinvented over the past several years. The ball fields were the first to be updated, then came the sad day when the iconic rocket ship and other space-oriented playground equipment was removed. The new overhauled playground has the latest in climbing and swinging gear, but lacks the panache of the original 1950s era style we had grown to love. The recreation center, gymnastic complex and swimming pool were bulldozed to make way for a modernized rec center which opened earlier this summer. The gymnastics program was relocated to another site. The swimming pool was moved to a new spot on the property and rebranded the Heights Family Aquatic Center. Featuring a zero-entry pool, lap swim, double flume slide, vortex pool, current channel and splash playground, it opened this month much to the delight of Richardson-area families. The water park will be a draw for the whole Richardson population, not just our neighborhood.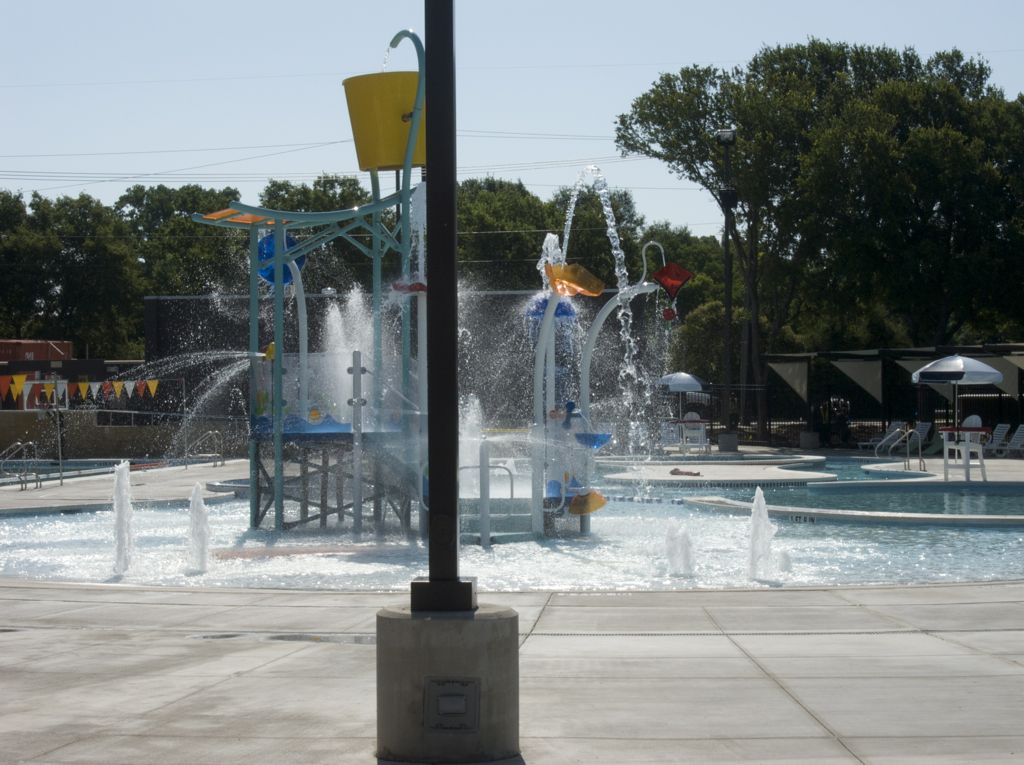 The Richardson Heights Family Aquatic Center features numerous water attractions for local residents.
As my walk leaves the area, I notice a sports team is just arriving for an early morning practice. Loaded down with neon orange cones and two huge yellow and red water coolers, the young men set out the cones while park maintenance workers scramble to turn off the automated sprinklers that were delivering an untimely watering of the field.
I return home for a cold drink of water before getting on with my daily routine, but the park will attract me again soon, just as it does many other residents in this neighborhood on a regular basis.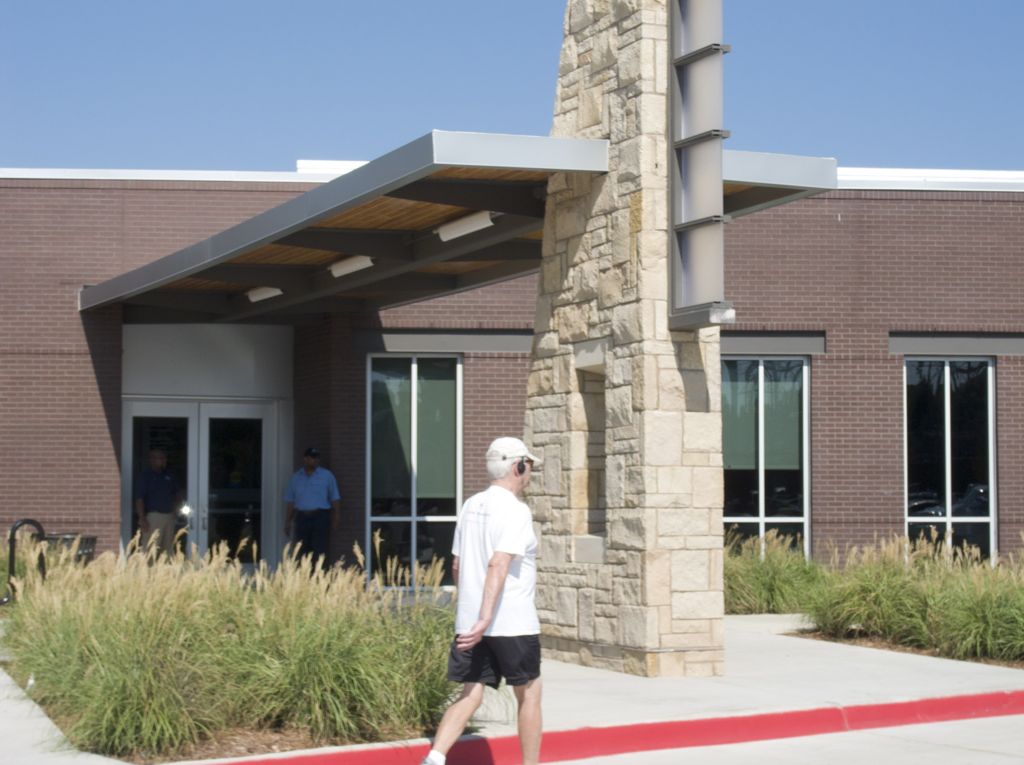 Heights Recreation center reopened in early summer.