Railway Man: A POW's Searing Account of War, Brutality and Forgiveness
Railway Man: A POW's Searing Account of War, Brutality and Forgiveness tells of Lomax's seizure by the Japanese in 1942 and how he copes as a prisoner of war and in later years.
by Nancy Kerstetter
Scotsman Eric Lomax loves trains and railways with ardent passion. As a 13-year-old he discovers steam locomotives and remains fascinated with them his entire life. Enduring a lonely childhood, trains capture his imagination in a way radio and other machines close to hand do not. Still, Railway Man: A POW's Searing Account of War, Brutality and Forgiveness, is not a good title for this book because his love of trains is only the backdrop for the story and not the story itself. The story is Lomax's seizure by the Japanese in 1942 and how he copes, what he endures as a prisoner of war and in later years, and finally how he reconciles his experiences.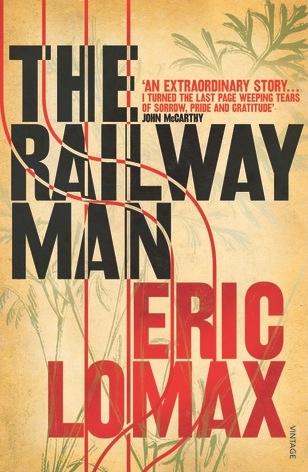 The book begins with a look back at the early years of Lomax's life with an emphasis on his train infatuation. Actually he is attracted to most anything that is railway connected. Stations, rails, obscure tracks and locomotives, freight yards and paintings of trains all hold his attention no matter where they are found. The only child of strict, inflexible parents, Lomax pursues his newly formed interest with vigor. He rides his bicycle to view trains as they pass by in nearby villages. This new pastime also frees the young boy from close parental scrutiny. He finds he loves the freedom as well as the pursuit of the hobby.
As he grows to manhood, he chooses to join the war effort through the Royal Corps of Signals becoming a Royal Signals officer second lieutenant, assigned to Singapore with the 5th Field Regiment, Royal Artillery of the British Army. He arrives there shortly before the surrender of Singapore in February 1942. The bulk of his active duty was spent as a POW in Burma. The middle third of the book recounts this time period.
Lomax recalls lining a route along the main roads in Singapore with 50,000 other POWs standing two-men deep while trucks carrying cameramen filmed the spectacle for propaganda to show Japanese back home. He figures it was an impressive sight. After a short stay at Changi Prison in Singapore, thousands of POWs, including Lomax, are conveyed up the Malaysian peninsula to the prison camps set up along the projected Burma Railway. The POWs are the workforce to build the railway giving their very lives for it.
As an aside, Lomax comments that the movie "Bridge on the River Kwai," set in the same area where he was a POW, is unrealistic in so many ways including how well fed the prisoners appear. In reality, POWs had very little to eat for the duration of their captivity.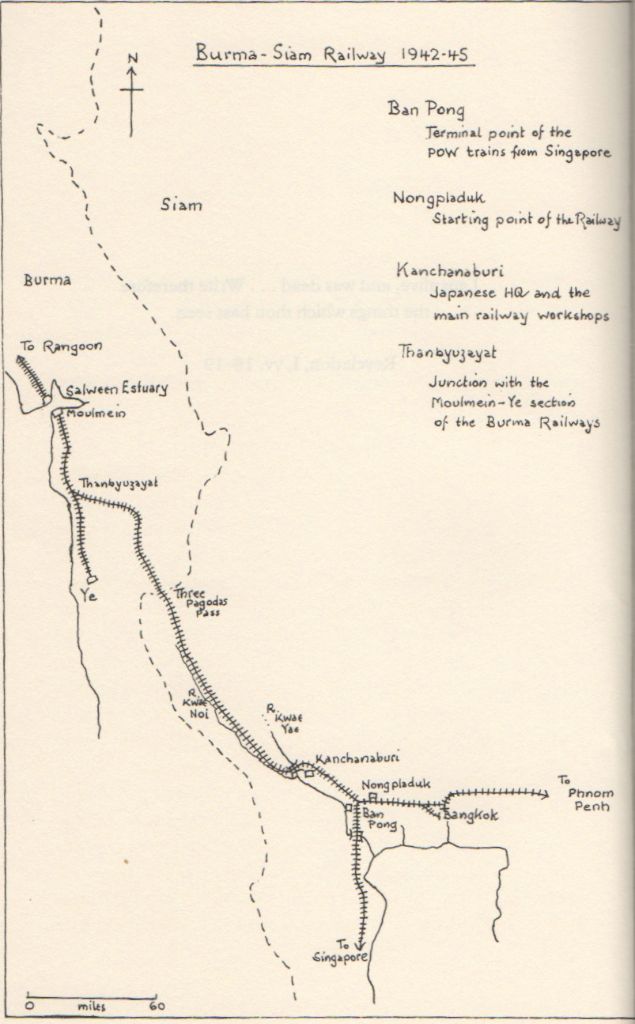 Lomax escapes the hard physical labor of building the railway. He and some fellow officers are charged with keeping the support vehicles operational. Their life is hard but it turns deadly when a small primitive radio receiver is found in their possession. They built the small 9" by 4" receiver to hear news about the war from Allied broadcasts. Fellow POW Lance Thew operates it under his blanket while other POWs stand guard near the hut. No one knows how the Japanese got wind of their radio, or if they found it on a random search. Lomax and several others including Thew are taken from Kanchanaburi to a location near Ban Pong for a violent examination, beatings and detainment. Later on, Lomax is singled out for repeated questioning about his role, the role of the others and a map he made of the area. When he does not give the answers they want to hear, he is tortured.
Eventually, he and the others are transferred back to Singapore to serve their sentences for subversive activity. They are assigned to the most horrific prison in the region on Outram Road. Through perseverance and ingenuity, Lomax survives this ordeal and finds ways to alleviate his and his fellow prisoner's suffering a little bit. He details the brutal conditions and regimen at Outram and shares the brief respite he gets when sent to Changi Prison for hospitalization. This portion of the text closes with their liberation in August 1945, his rehabilitation in India and repatriation in Scotland.
The final third of the book outlines his post-war maladjusted adulthood. He suffers from nightmares, failed relationships, obscure job assignments, regrets and an overwhelming desire to make those who tortured and mistreated him pay for their crimes. He wants revenge. Slowly, he finds peace through forgiveness and reconciliation with one man who served as translator at his trial.
This section makes slogging through the rest of the book bearable. There is satisfaction in realizing that Eric Lomax does not die a tormented, lonely old man. The book is not as graphic regarding the horrors of the POWs' treatment as Louis Zamperini recounts in Unbroken by Laura Hillenbrand. The horrors were there, but Lomax chose a different focus. This read has a happy ending if it is plausible to consider a World War II POW biography in that vein. A movie version of Railway Man is set to be released in late 2013. There is no information available about how the movie storyline varies from the true account written by Eric Lomax himself.
You can obtain this book from your local library, interlibrary loan or from Amazon: Railway Man: A POW's Searing Account of War, Brutality and Forgiveness
.